Last week I got to shoot my first set of TWINS!! They were so cute and their mom was so nice, I couldn't help but have a blast. One baby is hard enough to get to stay asleep for pictures, but two..............was downright almost impossible ;)!! The first time around didn't work for Jonas' schedule, but the second time did and I think we got some really cute shots for being on a time constraint. Thanks Amy for letting me disturb these sweet little babies slumber, it was a lot of fun!!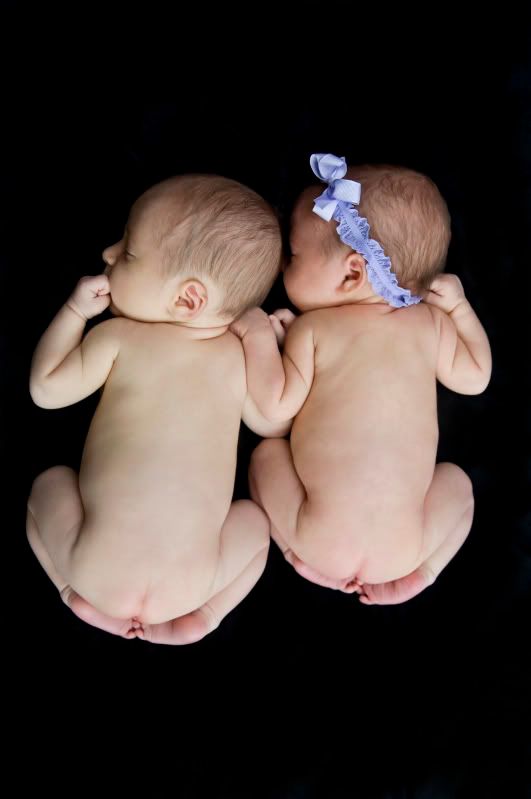 Notice the eyelashes on Tea........I'm jealous!


Isn't this sweet.........Jonas is giving his sister a kiss! Okay, Okay he was just looking for his p
acifier
but it sure looks like a kiss to me!